Oh my how long it's been!
I finally devised a CD worthy of dropping.

Story: On new years day I was, of course, hung over like no one's business. I had the idea of this CD in my head for a few days but I finally decided to make it when I got home at 2pm from the party.

It's Sleepy Time Music.

Music to sleep to listen to when you're not feeling well (from a hangover or other). Loud noises, bursts of sound and the like are not found on this CD.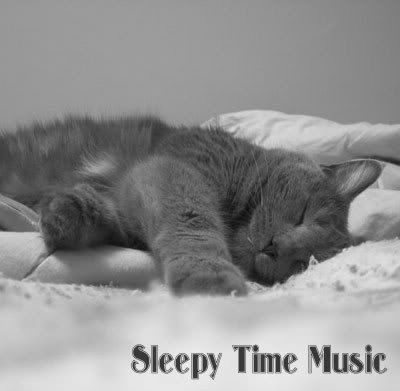 That's my kitty sleeping on my bed. It printed with somewhat heavy red ink for some reason even though it's BW. I'm going to draw little music notes coming from the right.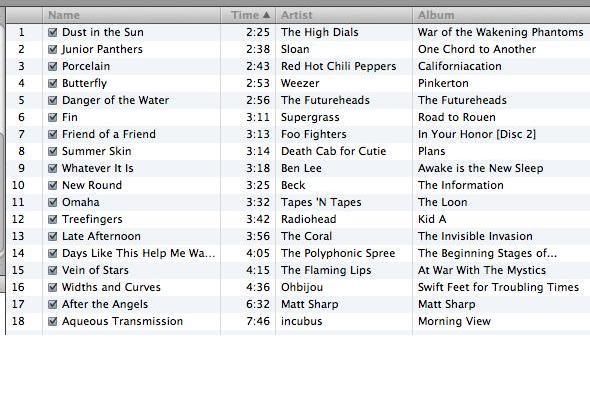 A screencap of songs from iTunes lol
..but I'll be handwriting it on the sleeve


and Finally, I'll be in the city on Monday afternoon around a U of T residence so it'll be dropped around there or the subway station that I plan on getting off of.. which I don't know yet because I haven't actually looked it up.

..Maybe I'll find a mattress store or something.. or not lol


WOOT



--EDIT!--
I ended up dropping it at the Harvey's on Yonge and Bloor.. I just placed it on my table when I left.
But sorta bad news, I wrote the community URL without the underscore. STILL I put my email address so hopefully someone will email me